Do You Have A Project We Can Help With?
Cleaning The Metroplex One Building At A Time
We've cleaned thousands of windows in the past few years, and we service the whole Dallas Texas area, and if there's one thing we've learned, it's this: Sparkling windows in Dallas are not only a reflection on your business; they're a reflection on ours. That's why we guarantee our Dallas Texas Window Cleaning Services will have your satisfaction with every job. Our exceptional quality and service are unmatched.
We are a locally owned company made up of local people which means, you will receive a personal touch. From our custom cleaning programs to detailed invoicing, we've made getting your windows clean in Dallas hassle free. Regardless of your budget, we can put together a program that meets your needs.
For Metroplex Window and Gutter Cleaning, there is no job too big or too small for our service area. Our professionals can handle everything from a local flower shop to a college campus. Whether we are visiting you twice a week or twice a year, you can rely on us to show up. We've led the city with a premiere safety program to ensure the protection of our customers and cleaners. We also provide the peace of mind that our window cleaners will be maintaining the appearance of your business. Let Metroplex Window and Gutter Cleaning brighten your world at work and at home too.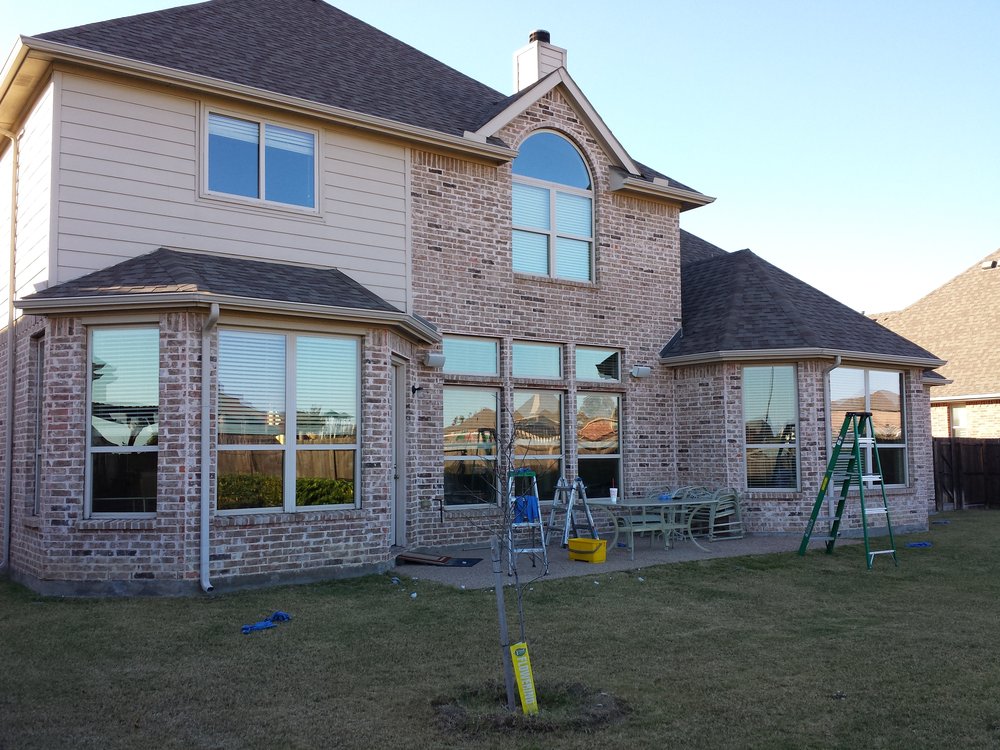 Window Cleaning Services
If you're like most homeowners, you don't clean windows. That's because streak free quality window cleaning is often difficult, time consuming and dangerous to do. Using vinegar, ammonia or Windex with paper towels, a newspaper or even a baby diaper are the most common at-home window cleaning tricks. At Metroplex Window and Gutter Cleaning, we know how valuable your time is. Your local Window technicians are ready to do the scrubbing and cleaning for you. With our 3-step cleaning process, the streak-free cleaning is done for you. No drips. No streaks. No mess!
Our 3-step window cleaning process consists of…
Rubbing and scrubbing your windows to release the buildup of grease, grime and airborne contaminants.
The glass is squeegeed clean with professional-grade equipment, removing 99.9% of the water and dirt from the pores of the glass.
Edges and sills are wiped clean and dry, leaving behind nothing but sparkling glass.
Metroplex Window and Gutter Cleaning is a regular, repeat service company providing window cleaning and window washing services. We offer specially designed "Window Care" programs which are customized to your needs and are discounted based on frequency. With our Window Care program, you are able to create a residential window cleaning schedule that is both affordable and effective at keeping your windows looking clean year round. The idea is simple; the more you use our cleaning services, the more affordable each window cleaning becomes. To learn more about our pricing, and how to save up to 30% off our retail pricing, contact Metroplex Window and Gutter Cleaning and put us to work in your home. Our two most popular window cleaning programs are interior and exterior cleanings every six (6) months, and exterior cleanings every three (3) months. Your individual needs will vary based on your area and variables such as children, pets and the amount of cooking and entertaining that you do.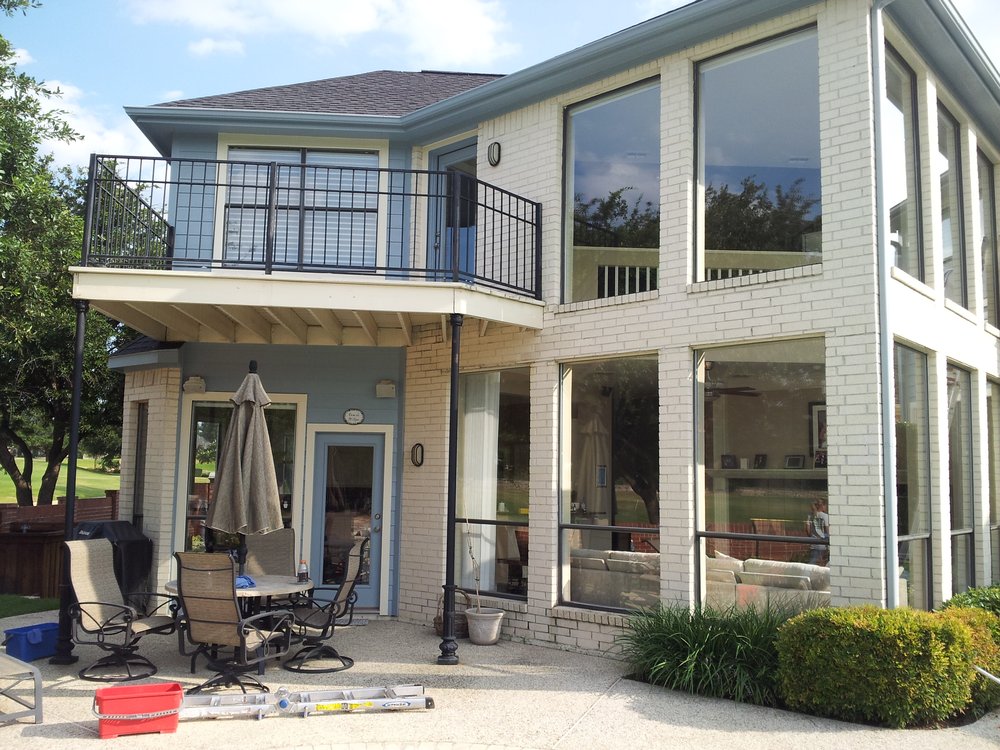 All Metroplex Window and Gutter Cleaning technicians are coached to provide you with the best service and experience possible. We are all fully insured, bonded, and where necessary licensed.  This guarantee lets you know that we stand behind everything that we do. If for ANY reason after your window washing service you are not 100% satisfied, call our office and we will return ASAP to correct the problem to your satisfaction. Our promise to our customers is industry leading standards in customer service, professionalism and job quality.
Clogged Gutters?
How often are you cleaning your gutters? Overflowing gutters are the number one cause of basement water problems and cracked foundations. Failing to maintain your gutters can become a costly repair to your home. Metroplex Window and Gutter Cleaning offers gutter cleaning programs available for semi-annual or annual cleanings.
Never worry about whether your gutters are dirty again! With our priority scheduled gutter cleanings you can enjoy our year-round customer care discounts for any of our services. Leave the worry to us and put us to work in your home today.
Why Gutter Cleaning?
Gutter systems are designed to control the flow of water away from your home, preventing a list of problems. Here are the 5 most common issues that can occur due to clogged gutters.
Flooded Basements – The number one cause of water damage in basements is clogged gutters. When rainwater comes off your roof and has nowhere to go, it will find the path of least resistance. This is, usually, inside your soffits and siding all the way to the lowest point in the home, your basement.
Cracked Foundations – When water is allowed to settle around your home's foundation and freezes it causes a condition called frost-heave. This can cause severe cracks to foundation walls.
Insect breeding ground – Free standing water and debris filled gutters are a paradise for several species of insects. Mosquitos, wood destroying insects, wasps, and even termites can live inside your gutters and find their way into your home.
Rotten Wood – The result of moisture being trapped and cut off from air circulating to dry out the wood fascia around the house can destroy your home. The rotted area will quickly worsen if the gutters are not cleaned.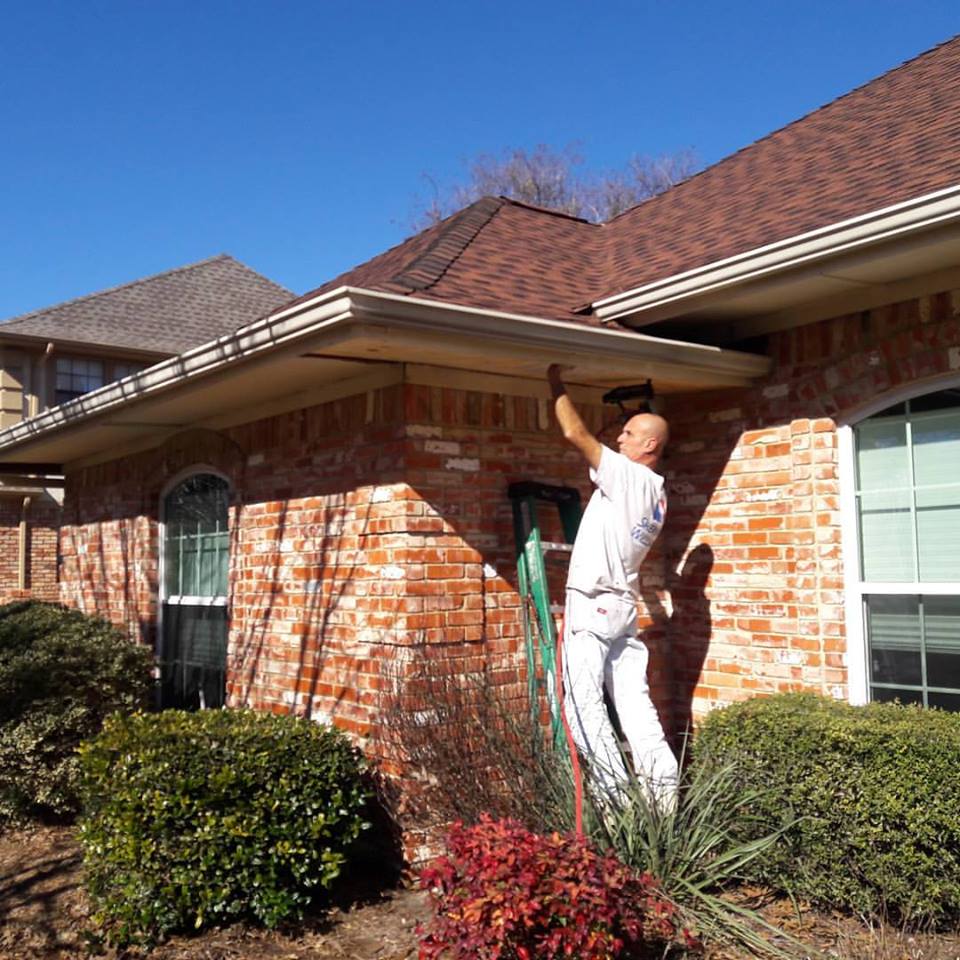 Using ladders and walking on roofs can be dangerous if you're not equipped with the right equipment. Gutter cleaning will guarantee you clean and free flowing gutters. Call us today for service and get clean gutters done by a fully insured professional. Ask about our maintenance programs or multi-service discounts to receive even more savings. Don't be left with high repair bills or collapsing gutters.
.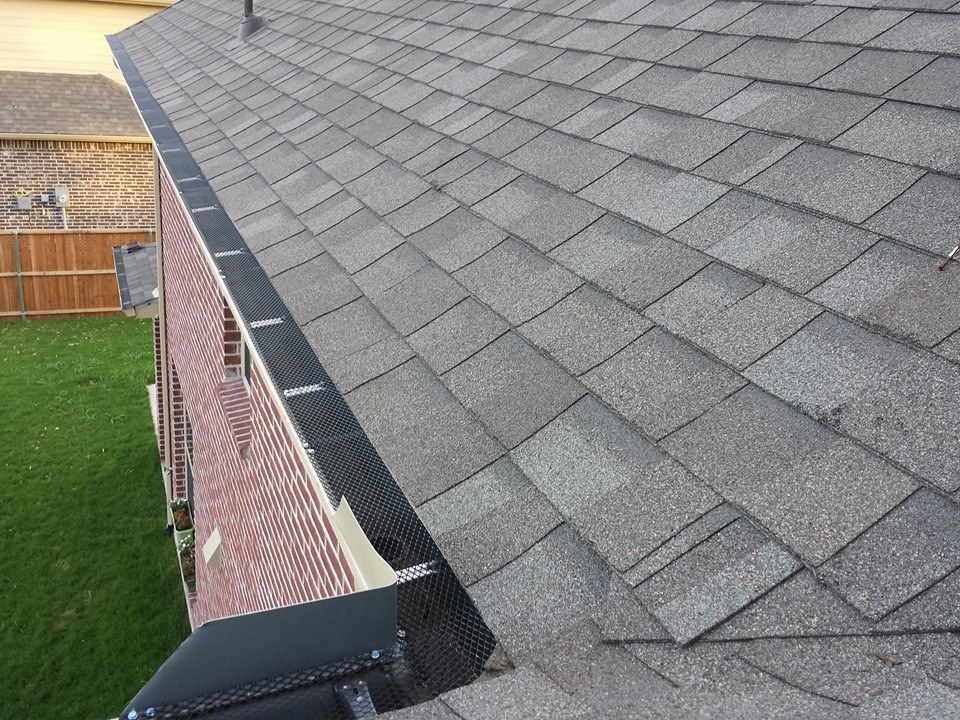 We Pressure Wash Any Surface
Pressure Washing services are the best way to maintain your largest investments. Dirt, grime, mildew, and algae build up over time and leave your home, driveway, sidewalks, patios and decks unsightly. Maintaining your home and business with regular pressure washing can greatly increase the longevity of your property. Our fully insured / skilled technicians come prepared with the very best in professional equipment and products to tackle any of your power and pressure washing needs.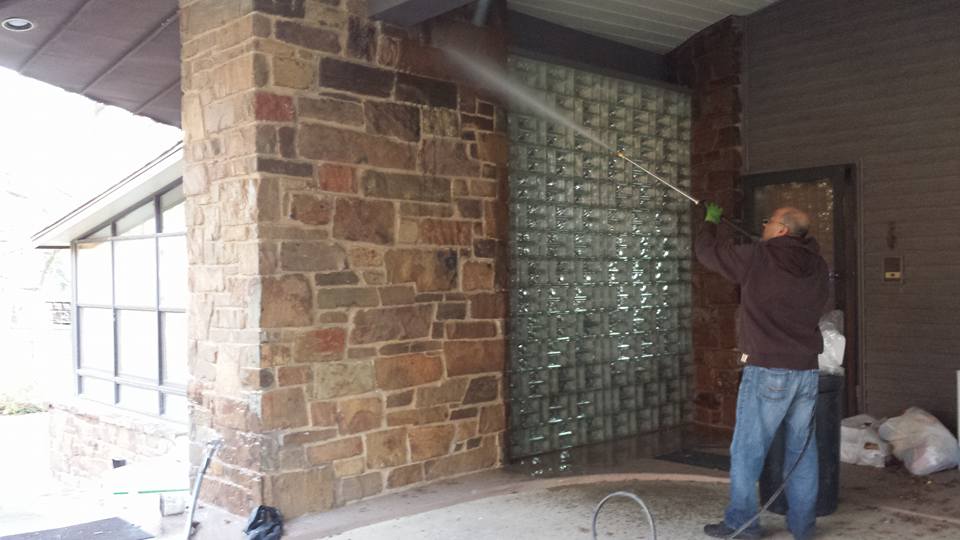 Dirty Siding? A low pressure, high intensity "soft" house washing service will maintain and restore your home's look. House washing services are recommended every (2) years to keep built up dirt and grime from burrowing into your property. We have perfected the art the house wash. We use the highest quality home-safe chemicals and a clean house washing that will last. All Work is Guaranteed and you can feel safe knowing a trusted and fully insured technician is at your home making your house sparkle again!
Trusted Products
Metroplex Window and Gutter Cleaning only uses the best products in the industry. We only use what we would use on out oun windows and gutter projects.
Contact us and we'll get right back to you as soon as we can to answer your questions