Residential Window Cleaning
If you're like most homeowners, you don't clean windows. That's because streak free quality window cleaning is often difficult, time consuming and dangerous to do. Using vinegar, ammonia or Windex with paper towels, a newspaper or even a baby diaper are the most common at-home window cleaning tricks. At Metroplex Window and Gutter Cleaning, we know how valuable your time is. Your local Window Cleanings technicians are ready to do the scrubbing and cleaning for you. With our 3-step cleaning process, the streak-free cleaning is done for you. No drips. No streaks. Ne Fuss!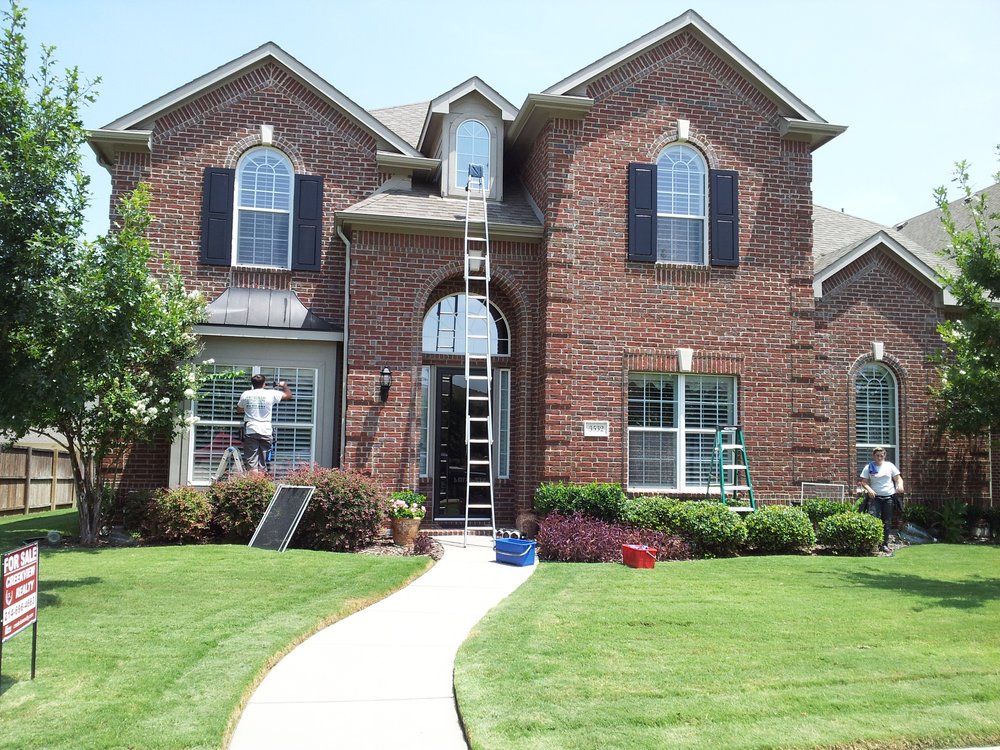 Our 3-step window cleaning process consists of…
Rubbing and scrubbing your windows to release the buildup of grease, grime and airborne contaminants.

The glass is squeegeed clean with professional-grade equipment, removing 99.9% of the water and dirt from the pores of the glass.

Edges and sills are wiped clean and dry, leaving behind nothing but sparkling glass.
Why Choose Metroplex Window?
Every employee is pre-screened has complete training
All work is backed by our exclusive "Streak-Free Guarantee"
We offer multiple services to maintain your home year-round
Competitive rates; our services are more affordable than you think
Window Care Program
Metroplex Window and Gutter Cleaning is a regular, repeat service company providing window cleaning and window washing services. We offer specially designed "Window Care" programs which are customized to your needs and are discounted based on frequency. With our Window Care program, you are able to create a residential window cleaning schedule that is both affordable and effective at keeping your windows looking clean year round. The idea is simple; the more you use our cleaning services, the more affordable each window cleaning becomes. To learn more about our pricing, and how to save up to 30% off our retail pricing, contact Metroplex Window and Gutter Cleaning and put us to work in your home. Our two most popular window cleaning programs are interior and exterior cleanings every six (6) months, and exterior cleanings every three (3) months. Your individual needs will vary based on your area and variables such as children, pets and the amount of cooking and entertaining that you do.